Alias MEDIATION, co-concoit, co-façonne des transmissions vivantes, des apprentissages expérientiels nourrissants, enrichissants et féconds qui s' intègrent de façon saine, continue et pérenne à nos mémoires racinaires, notre énergie expansive singulière, au potentiel créateur infini du terrain et à nos besoins véritables du moment présent.
Our learning comes from the natural, human, social and societal sciences and is integrated in a global way in a philosophy and a pedagogical posture that are materialized by very concrete individual and collective acts of commitment.

Ces enseignements globaux ont pour intention de décloisonner nos anciennes façons d'apprendre, de sortir de nos enfermements et limitations physiques, mentales, affectives, cognitifs, émotionnelles et psychiques ; sources de nos souffrances conscientes et inconscientes, afin de pouvoir s'ouvrir à de nouvelles potentialités créatrices de valeurs multidimensionnelles à métaboliser dans toutes les dimensions et plans de notre quotidien.

These transmissions of information are similar to many understandings, awareness and awakening of available resources not explored in a process of individuation and differentiation of the living being at the unified service of individual and collective aspects.
We fully embody evolutionary transformation and combine our knowledge and expertise in the plural.
Ces savoirs et connaissances sont basés sur des enseignements ancestraux, des expériences évolutives vécues, de la pratique par l'assimilation immédiate grâce à des dispositifs multidisciplinaires repensés, éprouvés et innovants dans le but de favoriser la complétude de l'être véritable par des processus de régénérescence pour déployer la vocation véritable de l'être unifiée sur terre.

« Je ne peux rien te donner qui n'ait déjà son existence à l'intérieur de toi ...
Je ne peux te proposer d'images que les tiennes ...
Je t'aide à rendre visible ton propre univers ...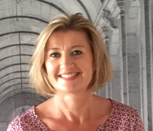 Laetitia Villaume,
Exécutive MBA Paris Dauphine-PSL
Executive MBA from the Ecole des Sciences de la Gestion de l'Université du Québec à Montréal

Master's Degree in Global Business Management

Accompagnateur EntrepreneurLeader intuitif - Business and life

Alias MEDIATION, Chief Executive Officer, Chief Sustainability Officer
EntrepreneurLeader-innovateur,
j'œuvre en tant qu'aiguilleur de conscience d'unité dans la reconnaissance absolue du pouvoir de chacun
, spécialiste en maitrise des processus sain et
pérenne
de renouvellement, de régénérescence, de l'innovation globale et de la souveraineté individuelle et collective. Ma force de transformation prend sa source dans l'alliance de la science et de la conscience. La complémentarité et la synergique du tangible et "l'intangible" ou de la combinaison de l'objectif et du subtil ; la connaissance profonde innée, l'intuition, l'imagination, la puissance de la créativité, l'innovation et l'ouverture d'esprit et du cœur. Mon terrain de prédilection est l'aide à la transition et la transmutation fonctionnelle, organisationnelle et stratégique des systèmes individuels et collectifs que je pratique depuis de nombreuses années.
I have a wealth of long and multiple experiences in complex and multicultural environments that have contributed to the understanding and recognition of who I am today.

I co-fashion, co-construct in the reflection and in the implementation of new ways of conceiving the world of undertaking, being and acting which takes its source on the foundations of global innovation, creativity, simplicity, the heart, the intuitive thanks to plural, complementary approaches and holistic, sustainable and perennial tools.
Every moment of my life's journey as a whole is based on evolution, improvement and experience in order to adapt as closely as possible to the processes of self-development, blossoming and evolution of the living.

J'ai compris que le changement commence par soi pour être dans la capacité d'incarner véritablement avec intégrité, dignité, légitimité, intégralité, humilité et sobriété lumineuse et joyeuse, la transformation évolutive constructive harmonique, stable, solide et pérenne.
I embody the world in which I want to live, based on joy, love, serenity, balance, harmony and human richness, with a view to weaving a humanity in which we love to live, blossom and fulfil ourselves.
Je suis convaincue que chacun porte un pouvoir et une richesse infinis et que chaque personne mérite et est digne de recevoir le meilleur pour pourvoir contribuer à redonner le meilleur d'elle-même à son tour. C'est par cette source d'inspiration que je contribue chaque jour à mon échelle à semer, à faire germer et à faire fructifier les graines de l'épanouissement, de la complétude et de la réalisation véritable auprès des individus pour le conjuguer au collectif.

Véronique Durand,
Master's Degree in Portuguese Language and Civilizations

Master's Degree in Ethnology

Doctorate in Anthropology
Alias MEDIATION, Pôle formation, fondation, association et université.



As a citizen of the world, I have traveled the world, crossing many regions in search of diversity and humanity. I have lived in some countries that have challenged me for whatever reason. I have worked for many years on the problems of interpersonal, intra-family and conjugal violence against women, children, men and the elderly.
J'enseigne la reconnaissance et l'acceptation de soi et de l'autre. Je fais de la recherche action dans les domaines des liens interpersonnels et interculturels, des relations de genre et des questions concernant différentes formes de violences, auprès de l'Université Libre de Belgique, Université Aix-Marseille/labo ETDSS et du centre universitaire Redentor (Rio de Janeiro – Brésil). Jai d'ailleurs mis en place, pour le Centre UniREdentor une spécialisation intitulée « Accueil de personnes en situation de violence ».
Throughout my professional life, I have needed theory to enlighten my practice and practice to illustrate my thoughts that I transmit daily in my teachings and encounters.
I am a teacher, trainer, speaker, author. Beyond writing on my research themes (violence, gender relations, intercultural relations and the Amerindian question in the Americas), I also write to tell my stories of travels, encounters and the beauty of the world. I host a program called "Citoyennes du monde" (Women of the World) on the
Radio Sinpro Minas which deals with real-life, successful achievements related to women, relations between women and men and also on current issues that concern us all..
Being in touch with other professionals from other backgrounds, other training courses allows me to broaden my understanding to put accuracy in my perceptions and my actions. My values are based on balance, fairness and respect, in reciprocity.
My dream today is to co-create a foundation with the goal of restoring physical, psychic and ethnic vulnerabilities. To set up research - multidisciplinary actions to understand the origin and meaning of violence and finally to treat them.

Educating for peace in a plural world.


The collective alias MEDIATION
500+
ACTIVE SUPPORT AROUND THE WORLD CONTRIBUTING TO THE SUCCESS OF Alias MEDIATION

45
PARTNERS
10+
CONTRIBUTEURS TALENTUEUX
5+
INTERNATIONAL COUNTRY OF COVER
We are a collective of individuals united around a solid partnership based on exchange, authentic relationship and mutual trust. We contribute as a true entrepreneur of positive transformation through alias MEDIATION by anchoring a strong positive societal impact with our clients, partners and service providers.


The components of our ecosystem develop a dense network of interdependencies, exchanges of energy, information and matter that are balanced, authentic and ethical, allowing the maintenance and development of life at the heart of our collective.

We are within our organization autonomous, independent, complementary and organized in a transversal and intercultural mode facilitating the tangible and intangible reliance between our individual and collective intelligences.

A singular organization for the implementation of our raison d'être, focused on the action of uniting and acting with a common will, that of giving meaning to our societal commitment in the respect, acceptance, autonomy and integrity of each other.

Our mode of operation is based on the principles of co-creation, co-development and co-activity, allowing for the creation of new forms of sociality and bonding through proven, simple, fun, inspiring and innovative practices.

The power of our action is to act in a context of social and societal responsibility in a constructive, qualifying, reflexive, universal and holistic way and to balance material profit and respect for all living things in a functioning of global unity.