Alias MEDIATION, Co-designs, co-facilitates living transmissions and experiential learning that adapt to our roots, our singular history and the energy of our land.
Our learning comes from the natural, human, social and societal sciences and is integrated in a global way in a philosophy and a pedagogical posture that are materialized by very concrete individual and collective acts of commitment.

The intention of these global teachings is to decompartmentalize our old ways of learning, to get out of our physical, mental, emotional and spiritual limitations; sources of our conscious and unconscious sufferings, in order to open ourselves to new individual and collective understandings applicable in all dimensions of our daily life.

These transmissions of information are similar to many understandings, awareness and awakening of available resources not explored in a process of individuation and differentiation of the living being at the unified service of individual and collective aspects.
We fully embody evolutionary transformation and combine our knowledge and expertise in the plural.
This knowledge is based on ancestral teachings, lived evolutionary experiences, practice through immediate assimilation thanks to rethought, tested and innovative multidisciplinary devices in order to promote the well-being of the body and the psyche through regenerative processes.


« Je ne peux rien te donner qui n'ait déjà son existence à l'intérieur de toi ...
Je ne peux te proposer d'images que les tiennes ...
Je t'aide à rendre visible ton propre univers ...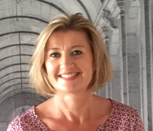 Laetitia Villaume,
Exécutive MBA Paris Dauphine-PSL
Executive MBA from the Ecole des Sciences de la Gestion de l'Université du Québec à Montréal

Master's Degree in Global Business Management

Accompagnateur EntrepreneurLeader intuitif - Business and life

Alias MEDIATION, Chief Executive Officer, Catalyst of renewal and sustainable individual and collective realization.
Entrepreneur-innovator, I am a business needlewoman, specialist in global innovation, management and strategy. My strength of transformation is based on the alliance of science and consciousness. The complementarity and synergy of the rational, which brings operational solutions in kit form and borrowed from the past; knowledge and the "irrational"; innate knowledge, intuition, imagination, creativity, innovation and openness of mind and heart. My field of predilection is the transition assistance and the functional, organizational and strategic transmutation of individual and collective systems that I have been practicing for more than 25 years.

I have a wealth of long and multiple experiences in complex and multicultural environments that have contributed to the understanding and recognition of who I am today.

I co-fashion, co-construct in the reflection and in the implementation of new ways of conceiving the world of undertaking, being and acting which takes its source on the foundations of global innovation, creativity, simplicity, the heart, the intuitive thanks to plural, complementary approaches and holistic, sustainable and perennial tools.
Every moment of my life's journey as a whole is based on evolution, improvement and experience in order to adapt as closely as possible to the processes of self-development, blossoming and evolution of the living.

I understood that change begins at home to be in the capacity to embody, with legitimacy, humility and happy sobriety, the positive, evolutionary, stable and lasting transformation towards the outside world.

I embody the world in which I want to live, based on joy, love, serenity, balance, harmony and human richness, with a view to weaving a humanity in which we love to live, blossom and fulfil ourselves.
I am convinced that each person deserves and is worthy of receiving the best so that they can give the best of themselves in turn. It is through this source of inspiration that I contribute every day at my level to sow and germinate the seeds of fulfillment and completeness in individuals and in the collective.

Véronique Durand,
Master's Degree in Portuguese Language and Civilizations

Master's Degree in Ethnology

Doctorate in Anthropology
Alias MEDIATION, Pôle formation, fondation, association et université.



As a citizen of the world, I have traveled the world, crossing many regions in search of diversity and humanity. I have lived in some countries that have challenged me for whatever reason. I have worked for many years on the problems of interpersonal, intra-family and conjugal violence against women, children, men and the elderly.
I teach recognition and acceptance of self and others. I do action research in the fields of interpersonal and intercultural links, gender relations and issues concerning different forms of violence, at the Université Libre de Belgique and the Redentor University Center (Rio de Janeiro - Brazil). For the UniREdentor Center, I have also set up a specialization entitled "Reception of people in situations of violence".

Throughout my professional life, I have needed theory to enlighten my practice and practice to illustrate my thoughts that I transmit daily in my teachings and encounters.
I am a teacher, trainer, speaker, author. Beyond writing on my research themes (violence, gender relations, intercultural relations and the Amerindian question in the Americas), I also write to tell my stories of travels, encounters and the beauty of the world. I host a program called "Citoyennes du monde" (Women of the World) on the
Radio Sinpro Minas which deals with real-life, successful achievements related to women, relations between women and men and also on current issues that concern us all..
Being in touch with other professionals from other backgrounds, other training courses allows me to broaden my understanding to put accuracy in my perceptions and my actions. My values are based on balance, fairness and respect, in reciprocity.
My dream today is to co-create a foundation with the goal of restoring physical, psychic and ethnic vulnerabilities. To set up research - multidisciplinary actions to understand the origin and meaning of violence and finally to treat them.

Educating for peace in a plural world.


Featured Talented Contributors Eric-Alain Pedetti,
Maîtrise en économie-marketing


Double Maitrise en métiers de l'enseignement, de l'éducation et de la formation option économie gestion, recherche en psychologie des émotions et de la communication sociale.


Catalyseur de réalisation individuelle et collective,


Alias MEDIATION, Pôle formation France "EntrepreneurLeader"


I remember the day I told myself that I wanted to help small and medium-sized businesses, I was 17 years old. Positive emotions.
Indeed, when I think about it, it's quite correlated with my adolescence, because I was around a lot of people in the family who were business owners. I noticed in them, throughout these years, their motivation, their involvement, their desire to succeed, to satisfy their employees, all this without having the skills to cope with economic and social difficulties.
It has marked me for life! Today, and this for more than 10 years, I accompany, train, coach, help small and medium enterprises, through different courses such as the national education, apprenticeship training centers, private university schools, learners to acquire hard skills but also, finally, soft skills, which have become very important today and I am very proud of this, because it was time to adapt this different knowledge, in the face of different developments for several years already.

From university backgrounds, in economics/management, including of course, economics, law, management, marketing, human resources, accounting/finance related to business, but also in all the new soft skills, such as emotional intelligence, I was able to do university research at the faculty of psychology, and more precisely on the psychology of emotions and social communication, corresponding to the approaches of self-knowledge, self-control, empathy and social communication.

Based on my research and experience, I am convinced that the human factor is an essential capital for the success of every company. And for that it is necessary to take into account the traditional internal skills of the company but also and above all essential to develop the soft skills of each individual (leadership, autonomy, emotional intelligence, entrepreneurship, communication).
The collective alias MEDIATION
500+
ACTIVE SUPPORT AROUND THE WORLD CONTRIBUTING TO THE SUCCESS OF Alias MEDIATION

45
PARTNERS
10+
CONTRIBUTEURS TALENTUEUX
5+
INTERNATIONAL COUNTRY OF COVER
We are a collective of individuals united around a solid partnership based on exchange, authentic relationship and mutual trust. We contribute as a true entrepreneur of positive transformation through alias MEDIATION by anchoring a strong positive societal impact with our clients, partners and service providers.


The components of our ecosystem develop a dense network of interdependencies, exchanges of energy, information and matter that are balanced, authentic and ethical, allowing the maintenance and development of life at the heart of our collective.

We are within our organization autonomous, independent, complementary and organized in a transversal and intercultural mode facilitating the tangible and intangible reliance between our individual and collective intelligences.

A singular organization for the implementation of our raison d'être, focused on the action of uniting and acting with a common will, that of giving meaning to our societal commitment in the respect, acceptance, autonomy and integrity of each other.

Our mode of operation is based on the principles of co-creation, co-development and co-activity, allowing for the creation of new forms of sociality and bonding through proven, simple, fun, inspiring and innovative practices.

The power of our action is to act in a context of social and societal responsibility in a constructive, qualifying, reflexive, universal and holistic way and to balance material profit and respect for all living things in a functioning of global unity.